February 24, 2022
BCB on BBC Radio 4: Do Cryptocurrencies Post a Threat to Global Financial Stability?
Last week, our CEO and Founder, Oliver von Landsberg Sadie, spoke to BBC Radio 4's Sean Farrington about whether cryptocurrencies pose a threat to global financial stability.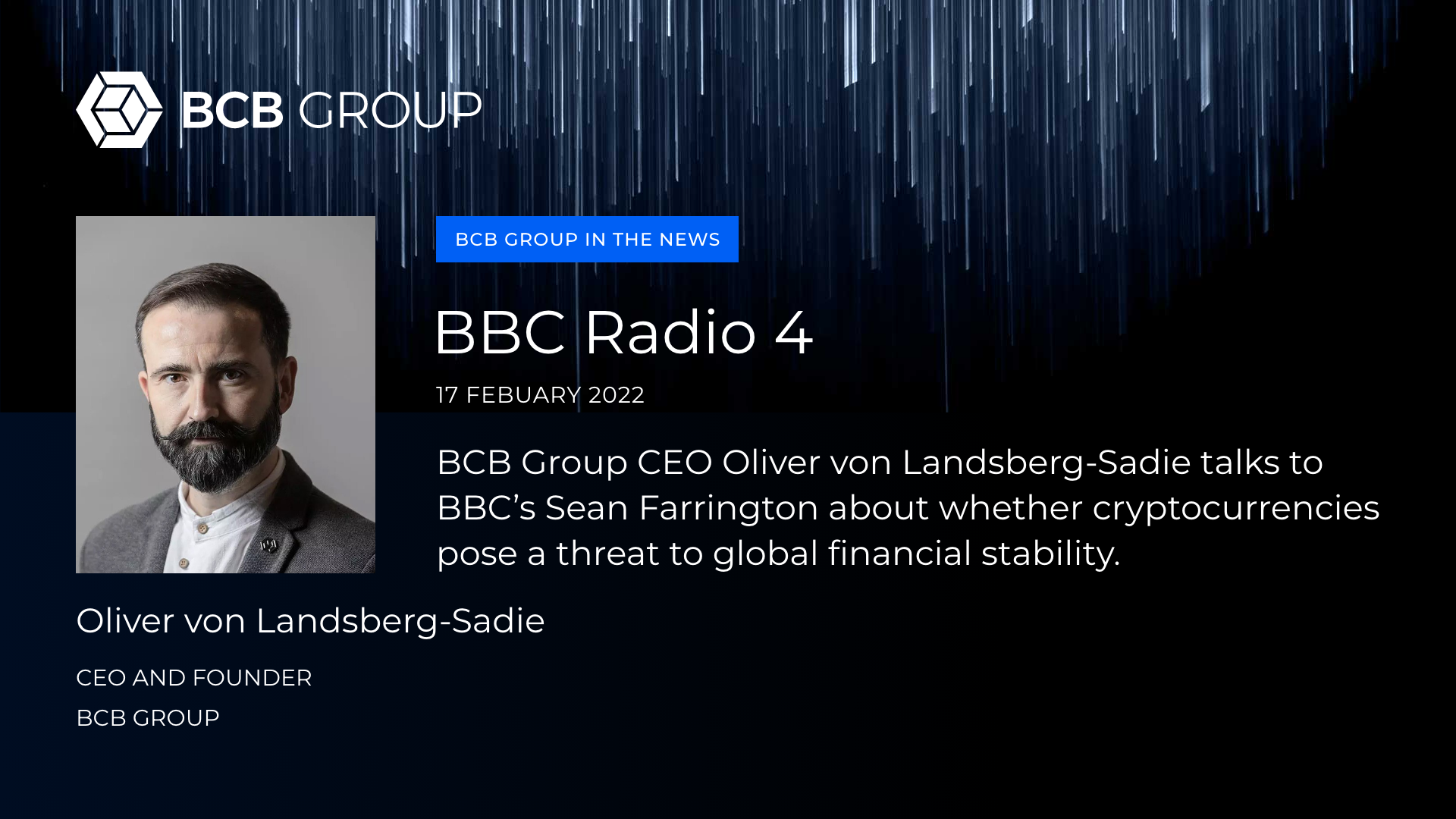 Listen to the full interview here.