September 3, 2020
Philipp Prince Joins BCB Group as Growth Accelerates at Europe's Fastest-Growing B2B Payments Institution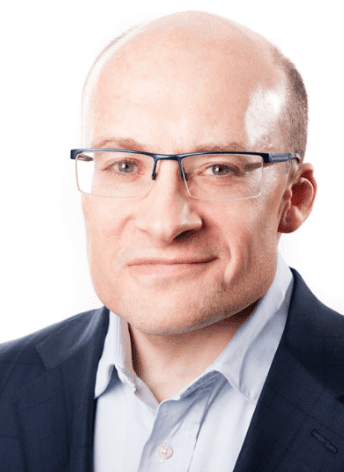 London, 3 September 2020 – BCB Group, global digital financial services firm, is pleased to announce the appointment of Philipp Prince as Chief Financial Officer. Reporting to CEO Oliver von Landsberg-Sadie, Prince joins BCB Group during a period of rapid growth for the firm as it implements integrated business banking solutions for the world's largest digital asset institutions including Bitstamp, Coinbase, Galaxy Digital and Bitpay. Responding to accelerating client demand, the firm facilitates payments at an average monthly growth rate of over 20%.
Prince brings over two decades of experience built in corporate finance, advisory and management positions at BDO LLP and across blue-chip and start-up companies. He has held senior finance roles in both private and listed technology companies and is currently a non-executive director at medical technology firm Feedback plc.
With a dedicated focus on institutional payment services, BCB Group provides business accounts, cryptocurrency and foreign exchange market liquidity for some of the world's largest crypto-engaged financial institutions and is the only dual-regulated institution of its kind to offer clients a complete end-to-end suite of payment processing, cryptocurrency trading and custody services accessible through a unified API-enabled platform, allowing clients to access a complete range of digital asset services in one place.
Founder and CEO Oliver von Landsberg-Sadie said, 'Philipp's unique expertise as a highly technically capable financial governance officer is key to BCB's scalability in our next phase of growth. Philipp also brings over a decade of experience in corporate transactions and investment structuring, which will deliver meaningful value as we navigate funding rounds in the future'.
ENDS
Media Contact:
Sam Shrager
[email protected] / +44 7877 940652
Notes to Editors
About BCB Group
BCB Group is Europe's leading crypto-dedicated payment services provider, serving some of the industry's largest clients, including Bitstamp, Coinbase, Galaxy and Kraken. BCB Group provides payment services in 20+ currencies, FX, cryptocurrency liquidity and digital asset custody.
BCB Group comprises BCB Prime Services Ltd (UK), BCB Payments Ltd (UK), BCB Digital Ltd (UK) and BCB Prime Services (Switzerland) LLC. BCB Payments Ltd is regulated by the Financial Conduct Authority, no. 807377, under the Payment Services Regulations 2017 as an Authorised Payment Institution. BCB Prime Services (Switzerland) LLC, a company incorporated under the laws of the Swiss Confederation in the canton of Neuchâtel with business identification number CHE-415.135.958, is an SRO member of VQF, an officially recognised self-regulatory organisation (SRO) according to the Swiss Anti-Money Laundering Act.
Disclaimer 
The information contained in this press release is intended for use and publication by journalists and should not be relied upon by private investors or any other persons to make financial decisions. Furthermore, the material contained herein is for informational purposes only and should not be construed as an offer, solicitation of an offer, or an inducement to buy or sell cryptocurrencies or any equivalents either generally or in any jurisdiction where the offer or sale is not permitted. All of the views expressed about the markets, cryptocurrencies and stakeholders in this press comment accurately reflect the personal views of BCB Group. While opinions stated are honestly held, they are not guarantees and should not be relied on. The information or opinions provided should not be taken as specific advice on the merits of any investment decision. This press release may contain statements about expected or anticipated future events and financial results that are forward-looking in nature and, as a result, are subject to certain risks and uncertainties, such as general economic, market and business conditions, new legislation and regulatory actions, competitive and general economic factors and conditions and the occurrence of unexpected events. Past performance in other related cryptocurrencies is not a viable indication of future performance with actual results possibly differing materially from those stated herein. Investments in cryptocurrencies are not currently regulated by the Financial Conduct Authority. Your capital is at risk when investing in cryptocurrencies.