March 7, 2022
Webinar: Battling Financial Crime in the Metaverse
On Wednesday 16th February, our Transaction Monitoring Officer, Kamran Choudhary, took part in a webinar to discuss 'Battling Financial Crime in the Metaverse'.
He was joined by Karyn Kenny: SE Europe Regional Resident Legal Advisor at the US Department of Justice Office of Overseas Prosecutorial, Development, Assistance and Training (OPDAT), Joshua Foo: Regional Director at Chainalysis, Jessica Chuah: Principal, Compliance at Green Packet Berhad, and Robin Lee: Head of APAC at Napier.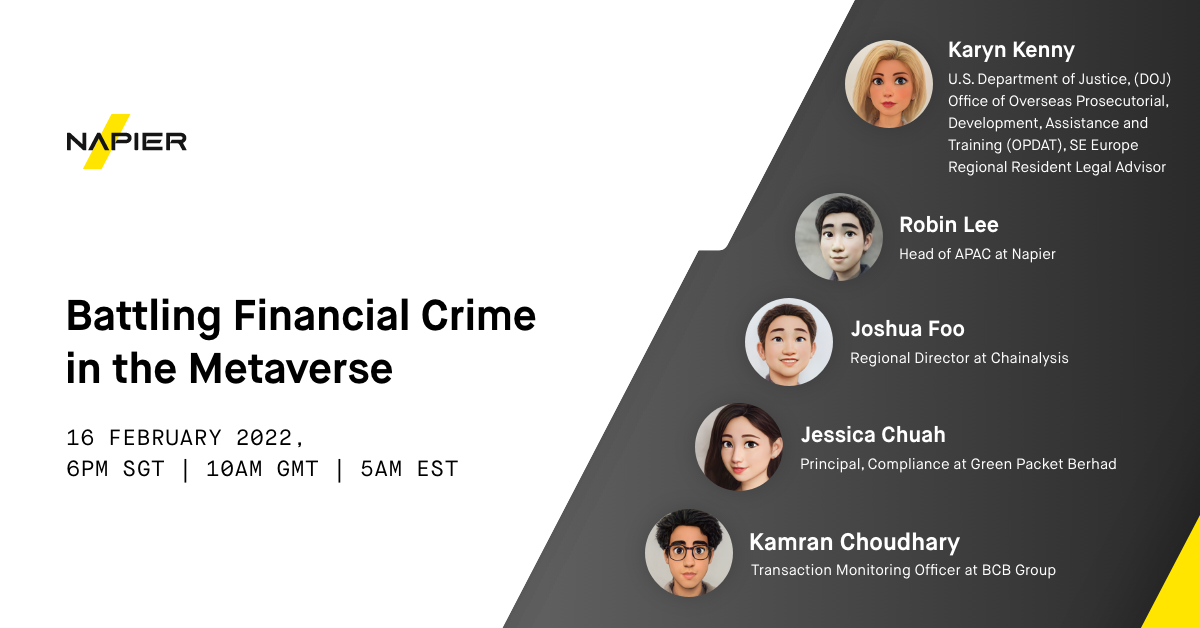 Read the blog and watch the full webinar here.