March 28, 2022
weekly roundup – Market Rundown | Ukraine Launches NFT Sale | EU to Vote on Revised Crypto Regulation
Here's our roundup of the top stories from the past seven days in crypto.
If you'd like to get in touch with us about any of our products or services, just send us a note, we look forward to hearing from you.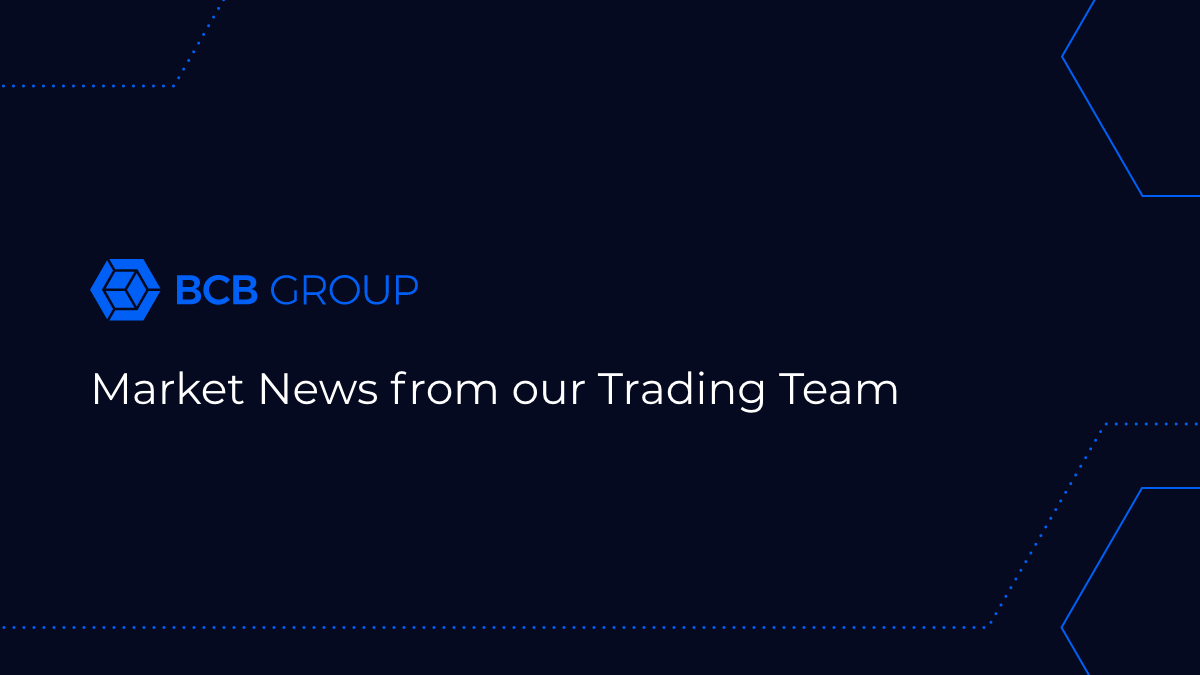 MARKET RUNDOWN FROM OUR TEAM
Markets currently have two themes. The first is the bond market which continues to trade as if it's on the receiving end of a slap from Will Smith. Yields relentlessly push higher as the market continues to reprice an even more hawkish FED. News on Friday that both BofA and CITI are now calling for a number of 50bps hikes this year fuelled the market further. Just to clarify, a further EIGHT hikes are priced in for the rest of the year – it seems a lot but then again we thought five seemed a lot.
The yield curve continues to flatten with the 5s30s spread just 4bps away from an inversion while the 2s10s spread is now below 20. This does not paint a particularly good picture of things which nicely leads on to our second theme.
The second theme is that risk is quite clearly on. Despite the move in yields, risk sentiment has improved or at the very least the bulls have wrestled control for now. We spoke last week of how price action had started telling us risk was due a move higher and the move happened on Friday and over the weekend.
Crypto has pushed higher and is now flirting with the resistance levels of the ranges that have contained it for what has felt like a very long time. At time of writing it is trading just shy of $47k having traded up to $47,500 earlier. BTC (and the wider crypto market) is being fuelled by a broader rally in global assets as well as more crypto specific news. Headlines that Terra intends to increase its BTC holdings to $3bn over time are also providing support. Worth noting that the move overnight however was on very little volume so we wouldn't be attributing the Terra flow as the reason for the overnight move but more it should continue to keep BTC supported on dips. ETH and others have also followed suit and are looking to break out of their ranges. Crypto has been on a decent run of late and it wouldn't be surprising to see it consolidate and even see some profit taking soon. We continue to remain long and will be looking to buy dips toward $45k on the day. ETH faces resistance at $3500 and $3700 beyond.
Equities, in line with the more improved risk sentiment, continue to push higher and will look to take out the 100 DMA on the day barring a disaster. A break and hold above should give global risk assets further support.
In FX, USD/JPY continues to benefit the most from the improved risk sentiment and the continued move higher in US yields. Elsewhere, the USD does remain somewhat bid against the EUR and GBP. We continue to see value elsewhere and remain light in FX positioning. Tomorrow is value date month end and Thursday month end so moves could be a little wild.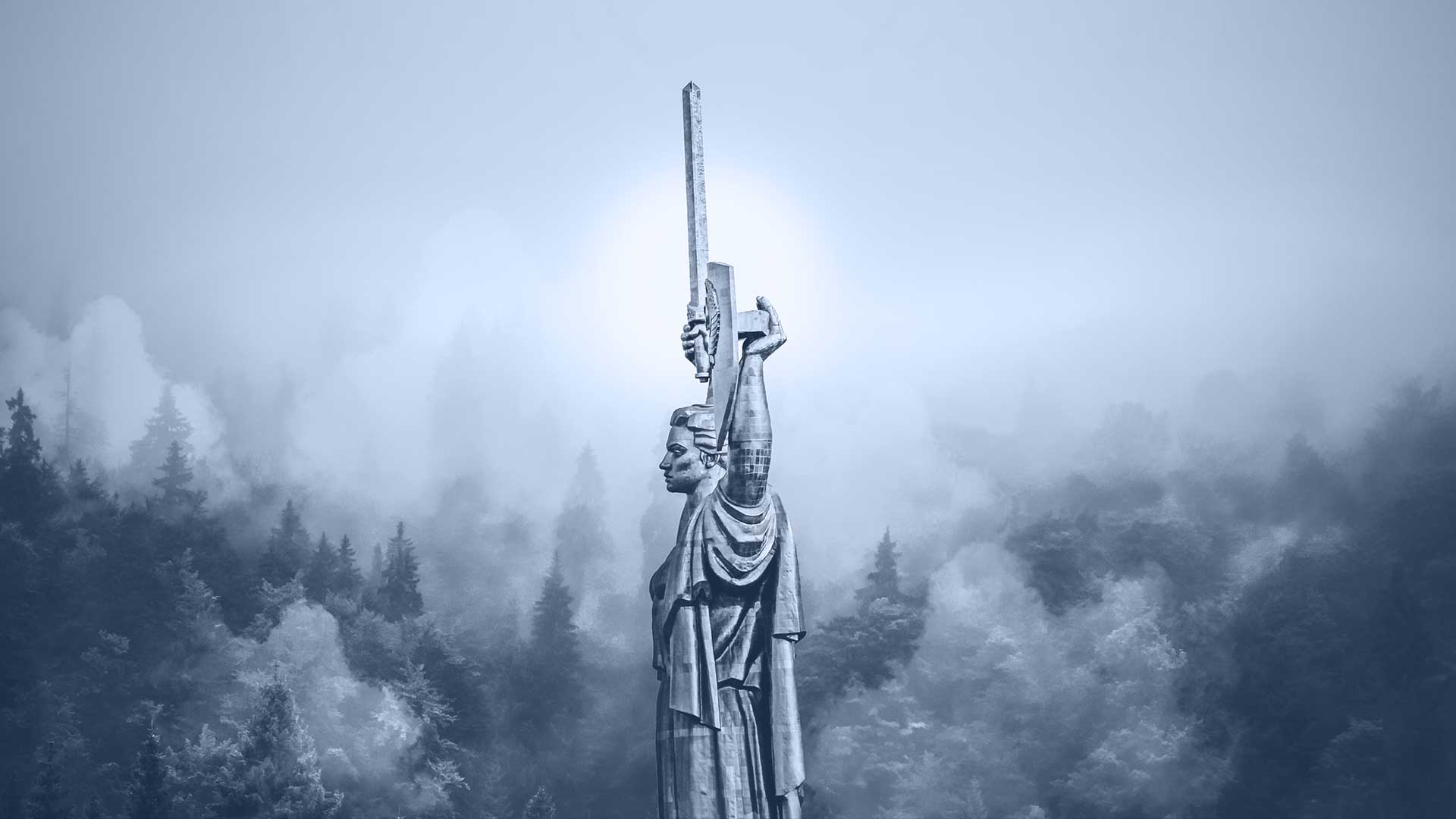 UKRAINE LAUNCHES NFT SALE TO FUND FIGHT AGAINST RUSSIA
Ukraine is selling NFTs inspired by Russia's invasion of the country, with the proceeds going towards the support of the army and civilians.
The project, part of the Meta Museum History of War, aims to memorialise the invasion, "spread truthful information" online, and to collect donations for Ukraine.
The 54 NFTs that make up the collection so far explore the events of the invasion chronologically. Buyers will be able to purchase the NFTs with ether, and all proceeds will go directly to the Ukrainian Ministry of Digital Transformation.
Earlier this month, an NFT of the Ukrainian flag sold for roughly $6.75M with proceeds going to Come Back Alive, a group that supports the armed forces of Ukraine.
Source: Forbes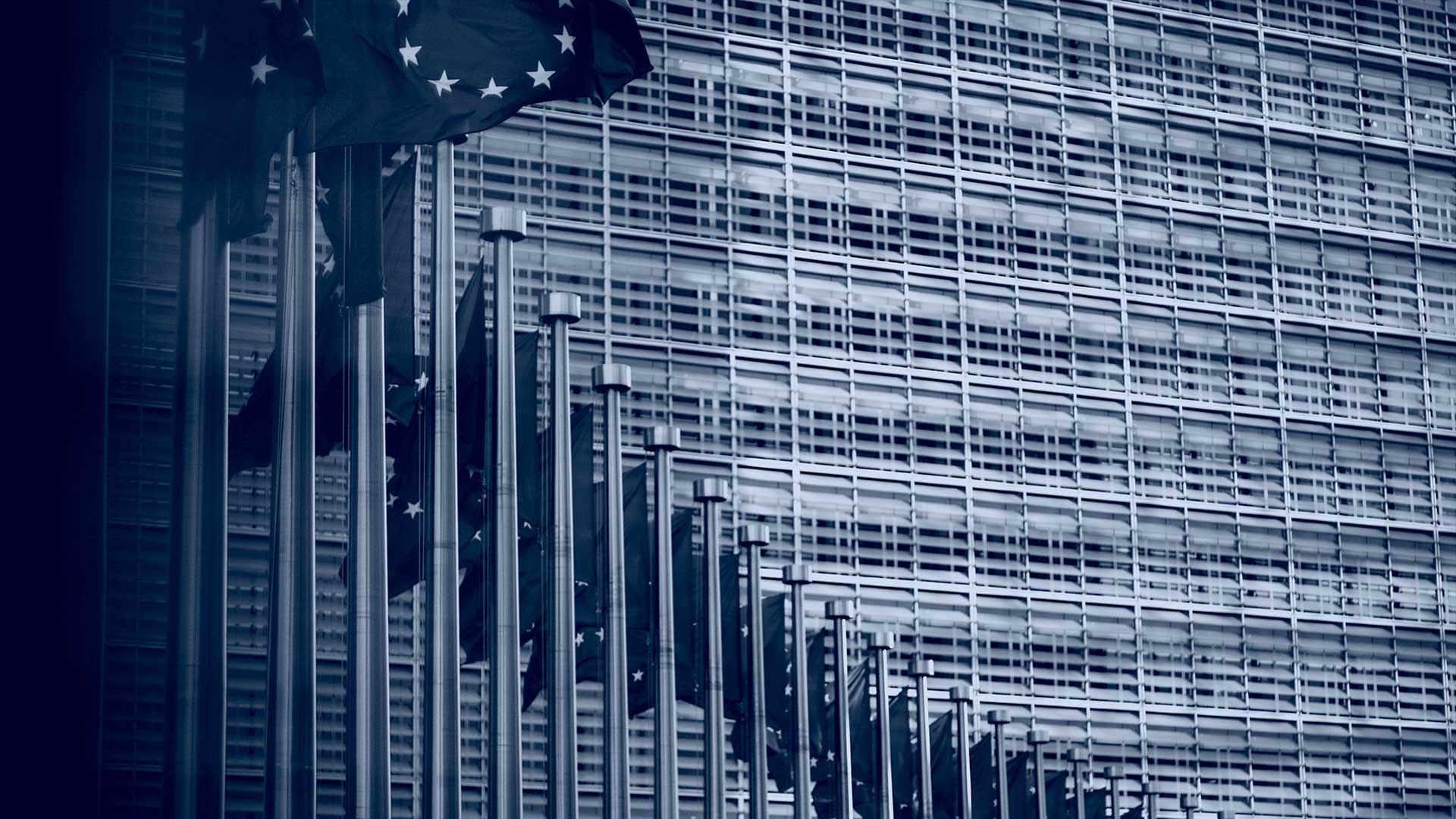 EU TO VOTE ON REVISED REGULATION TARGETING CRYPTO TRANSFERS
The European Parliament is expected to vote on legislation this week that would force crypto exchanges to share details of their customer's anonymous transactions.
Another provision within the document also seeks an obligation of financial institutions to accompany transfers of funds with information of the payer and recipient, even when the recipient isn't a customer of a particular virtual asset service provider (VASP).
Many in the industry have criticised the proposed changes:
"If adopted, this revision would unleash an entire surveillance regime on exchanges like Coinbase, stifle innovation, and undermine the self-hosted wallets that individuals use to securely protect their digital assets" stated Paul Grewal, Chief Legal Officer at Coinbase.
Source: Blockworks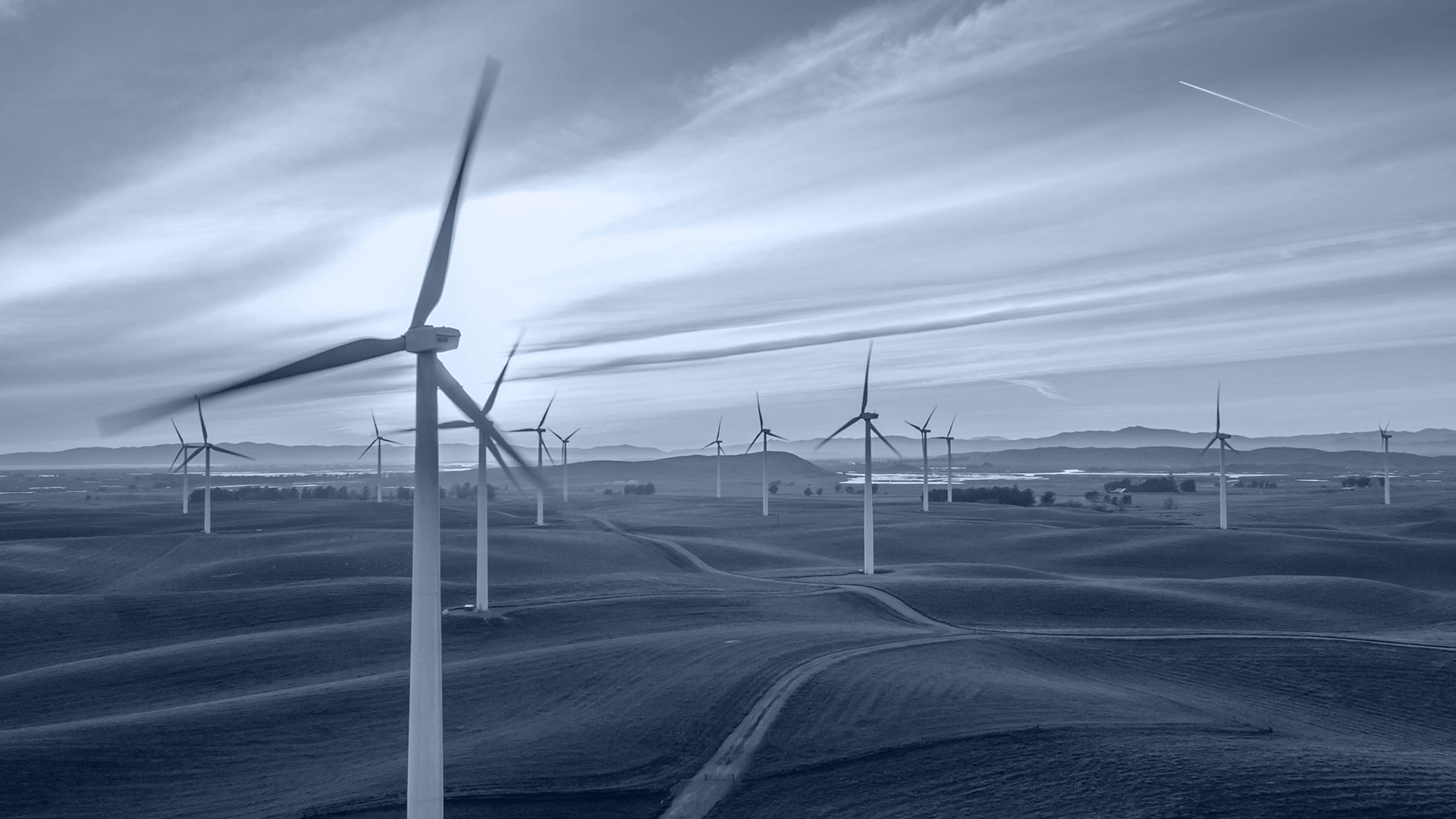 WHITE HOUSE WANTS PUBLIC COMMENTS ON CRYPTO'S ENERGY USE AND ENVIRONMENTAL IMPACT
The White House's Office of Science and Technology Policy (OSTP) is seeking public commentary on crypto's impact on energy use and the climate, following President Biden's executive order earlier this month.
The energy impact of crypto, and in particular the proof-of-work crypto mining which is especially energy-intensive, has become a major topic of criticism around the globe.
President Biden's executive order tasked the OSTP with preparing a report on the "potential for digital assets to impede or advance efforts to tackle climate change and the transition to a clean and reliable electricity grid".
Source: CoinDesk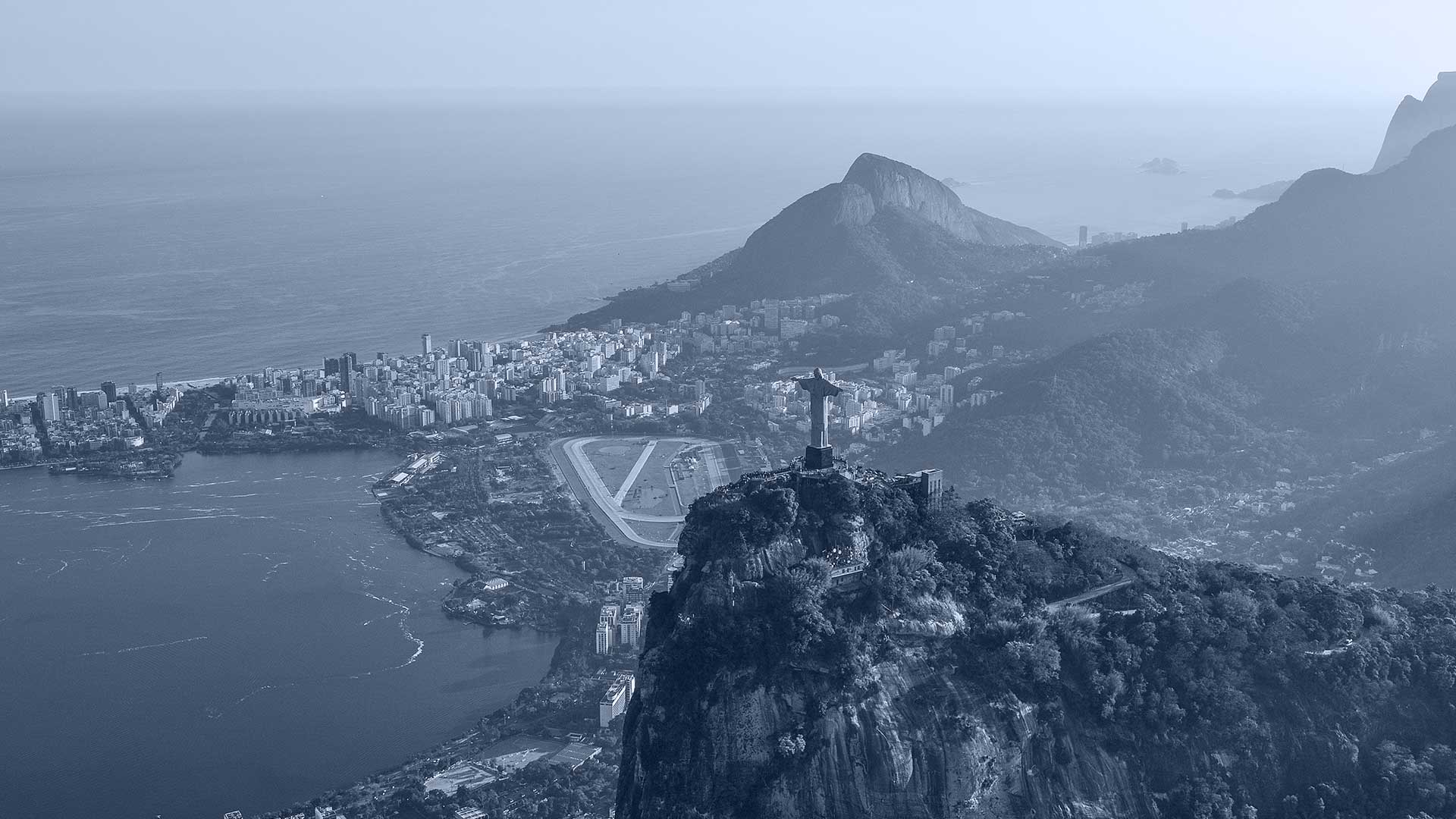 RIO DE JANEIRO TO ACCEPT BITCOIN FOR REAL ESTATE TAXES FROM 2023
Last week, the Secretary of Economic Development, Innovation, and Simplification, Chicão Bulhões, announced that new pro-crypto tax laws will be implemented in Rio de Janeiro from 2023.
In support of this move, the CEO of Binance, Changpeng 'CZ' Zhao, announced that he plans to open a new office in the region.
This initiative will make Rio de Janeiro the first Brazilian city to make BTC payments mainstream. The city also plans to involve NFT-based governance policies across various markets including arts, culture, and tourism.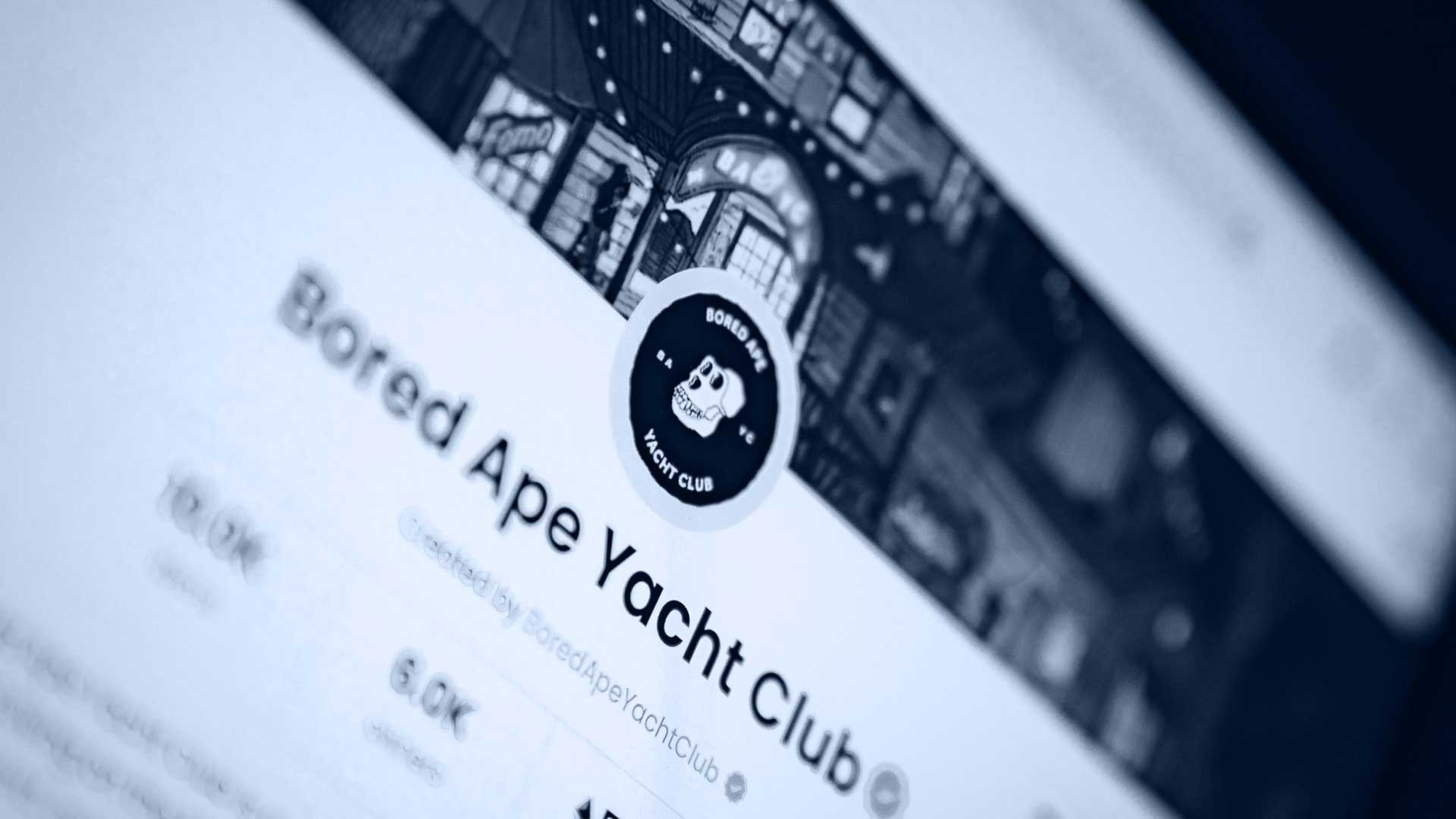 APECOIN IS JUST BEGINNING: BORED APE YACHT CLUB HAS BIG PLANS TO ENTER THE METAVERSE
Following its $450M funding round this week, Yuga Labs valuation reached an astounding $4B. Now, the company is looking to reshape the still-formative metaverse space.
Earlier this month, Yuga Labs oversaw an "airdrop" of a special crypto token called ApeCoin, which surged as much as 90% in its second day of trading.
For its next steps, Yuga Labs teased a metaverse platform called 'Otherside'. Bored Ape Yacht Club's co-founded Wylie Aronow stated that he imagines a multiplayer role-playing game and "an interoperable world" that will be "player-run".
Source: Fortune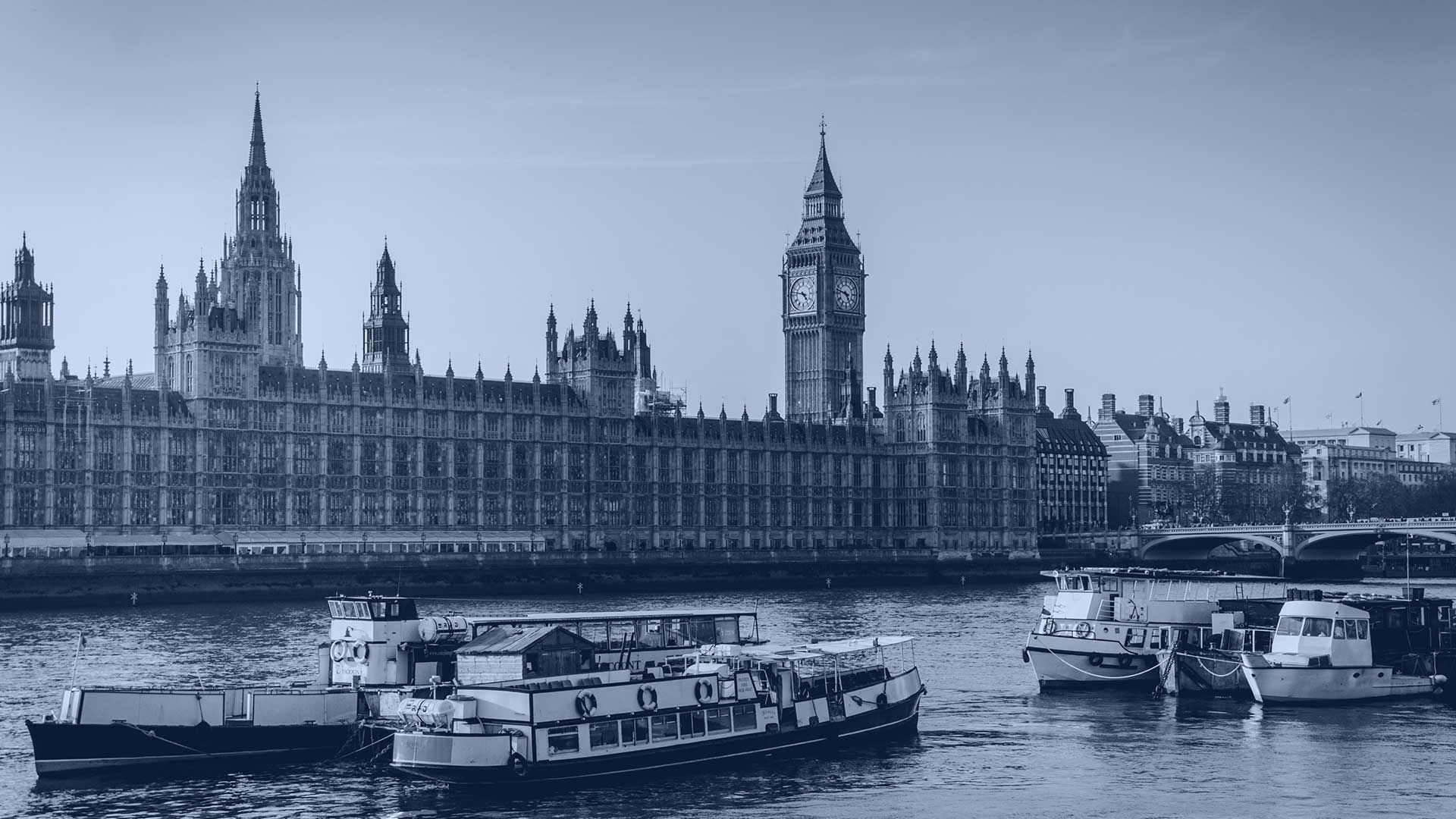 UK SET TO DISCLOSE PLANS FOR REGULATING CRYPTO IN COMING WEEKS
According to CNBC, the UK government is set to reveal plans for regulation in the crypto industry in the next few weeks.
Details are still being finalised, it is reported that the regulation will focus strongly on stablecoins. These regulations come after a report published last Thursday voiced concerns about the financial risks posed by mass crypto adoption.
Source: Forbes
CARDANO'S ADA TOKEN JUST EXTENDED ITS RECENT GAINS TO REACH A 6-WEEK HIGH
Data from CoinDesk reveals that Cardano's ada token reached $1.19 last week, its highest value in six weeks.
"[This price increase] has been driven in part by the overall resilience of the digital assets market despite the tightening cycle being priced in by the fixed income market" stated Martha Reyes, Head of Research at Bequant.
Source: Forbes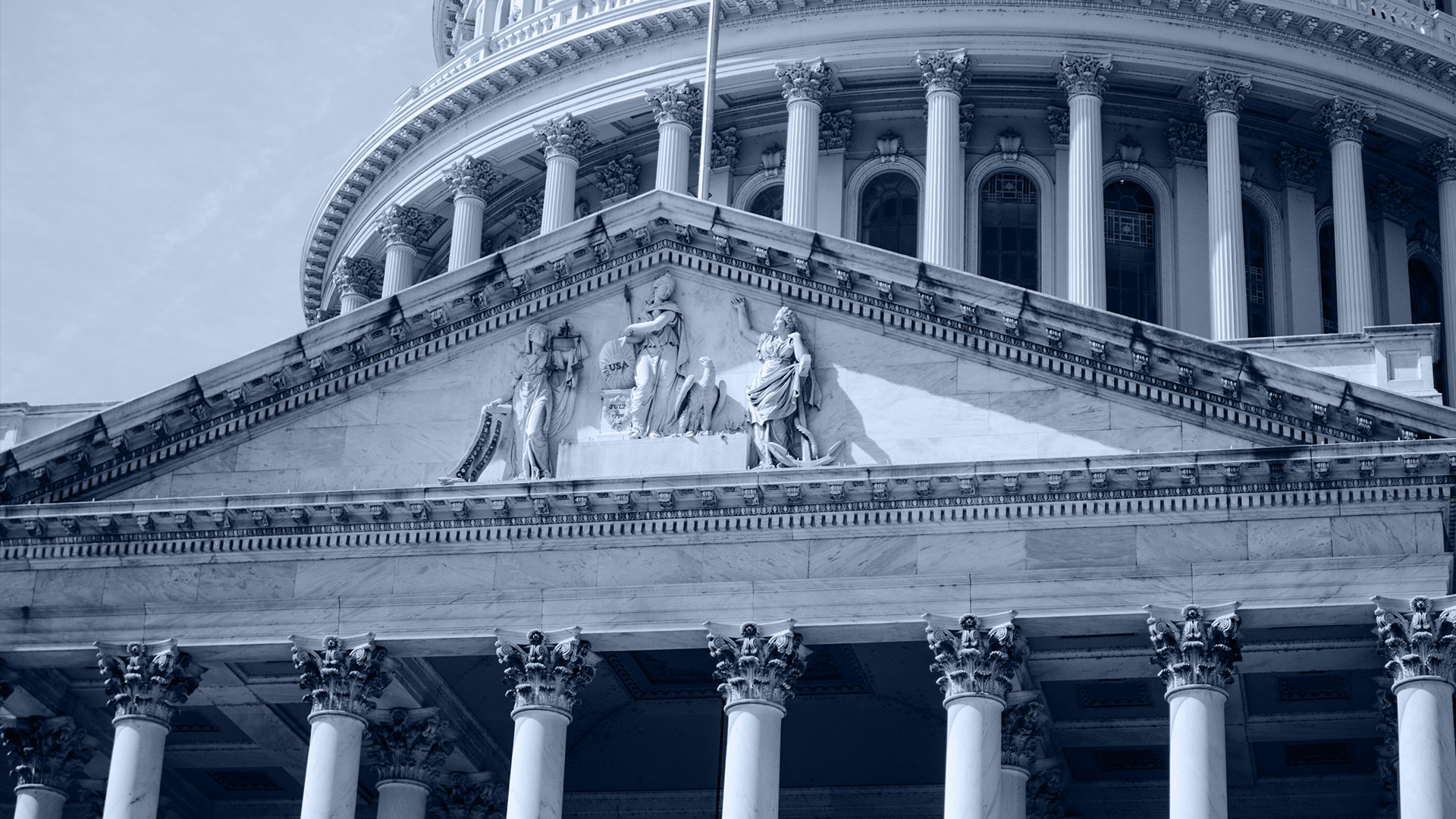 US CONGRESS AGENCY RECOMMENDS FOURS KEY POLICY OPTIONS FOR BLOCKCHAIN
The US Government Accountability Office (GAO) has laid out four policy options aimed at helping policymakers implement blockchain effectively, as per the request of the US Congress.
The policy options laid out the potential of blockchain technology in improving a number of financial and non-financial applications. However, it also raised concerns over challenges such as uncertain benefits, data reliability, and legal compliance.
Source: Cointelegraph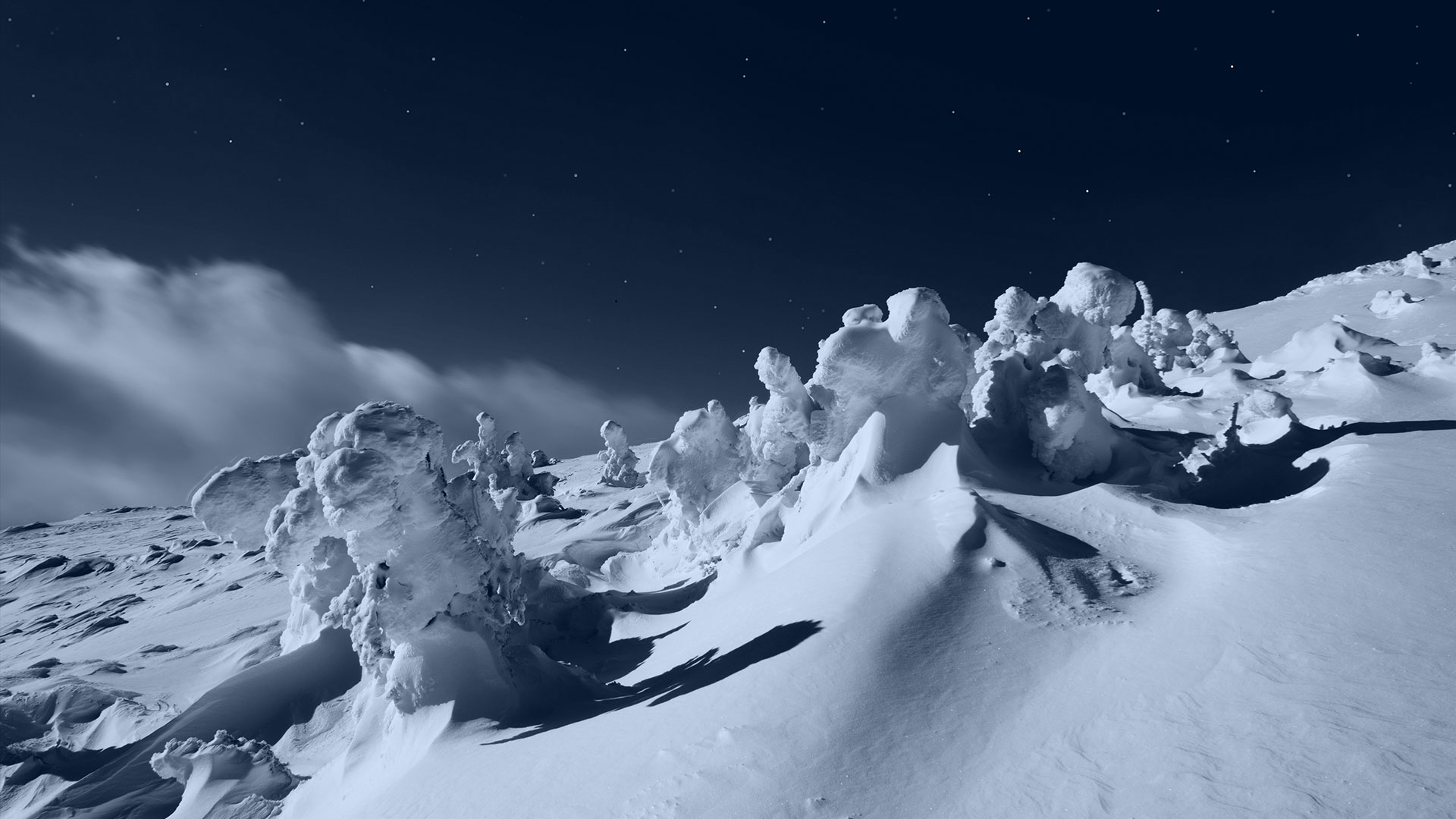 AVALANCHE LAUNCHES $100 MILLION CREATOR FUND WITH GRIMES AND WEB3 PLATFORM OP3N
The Avalanche Foundation has partnered with web3 social media platform, Op3n, to announce a $100M initiative to enable creatives to build projects on Avalanche.
The first of these funded projects, named the Culture Catalyst initiative, will go to musician Grimes who has previously sold $6M worth of NFTs.
This project and others to come will be exclusively available on the self-described "web3 WeChat" Op3n, founder Jaeson Ma stated in an interview.
Source: The Block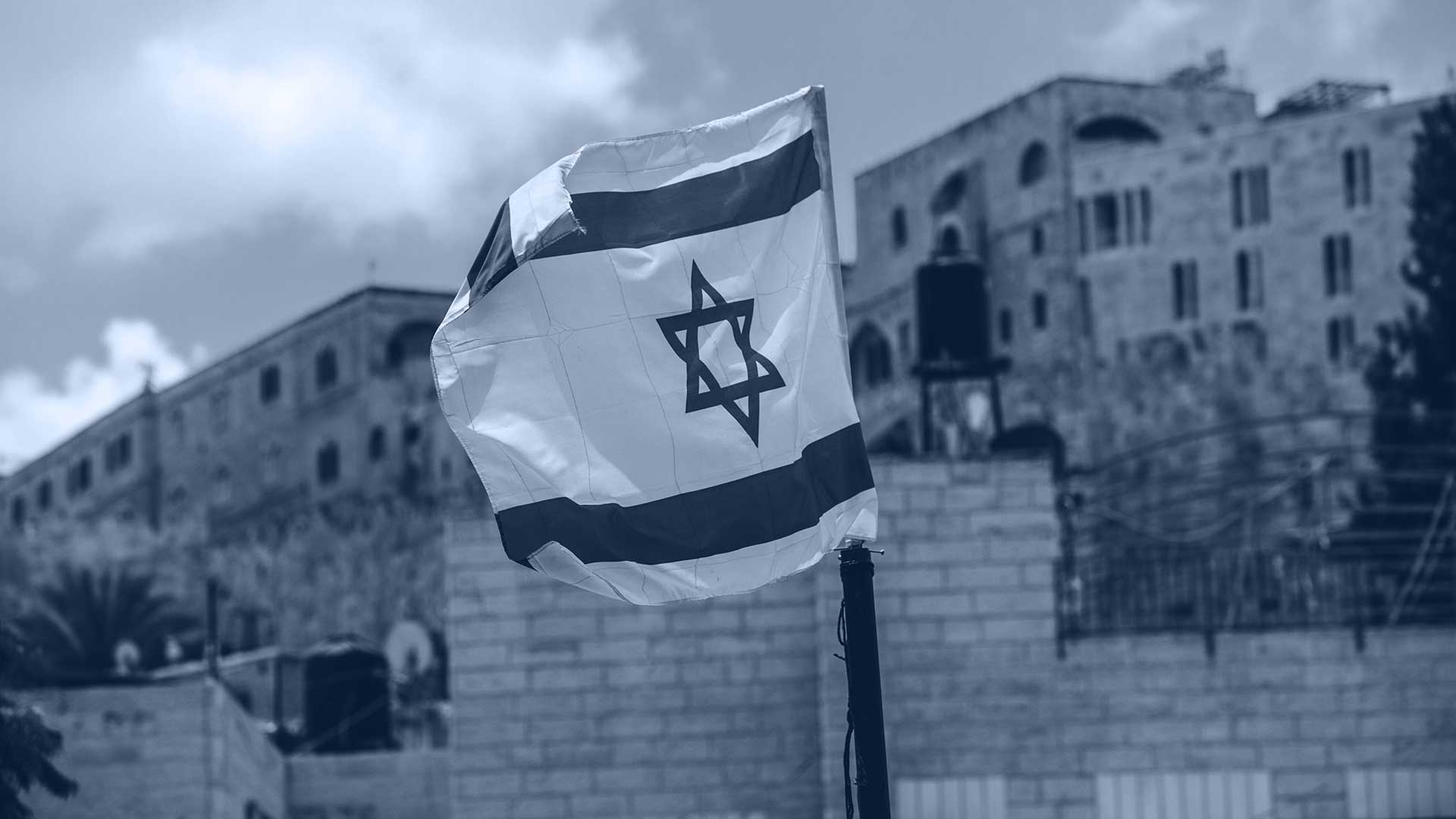 ISRAEL'S PEPPER ROLLS OUT CRYPTO TRADING
Pepper, Bank Leumi's mobile-only challenger, has partnered with Paxos to add crypto trading to its investment platform, in a first for the Israeli banking sector.
Pepper Invest will allow users to buy, hold, and sell cryptocurrencies, starting with Bitcoin and Ethereum. Once the service, which is still subject to regulatory approval, goes live, Pepper will collect tax in line with the country's guidelines.
"We are proud to be the first in the Israeli banking system and one of the few worldwide to offer our customers to trade in cryptocurrencies simply, safely and reliably, without the need to download a crypto wallet and with all tax complexities being resolved by the bank" stated Pepper CEO, Uri Nathan.
Source: Finextra
ETHEREUM'S BLOCKCHAIN IS NEARING A HUGE TURNING POINT THAT COULD PUSH ETHER'S MARKET VALUE AHEAD OF BITCOIN'S
Ether, the blockchain behind the world's second-largest cryptocurrency, is planning to undergo a highly-anticipated upgrade which may result in more institutional investors putting money in the network.
The goal of the upgrade is to make Ethereum more scalable, secure, and sustainable. One of the major changes would make crypto mining obsolete. This would reduce the need for the huge amount of energy required to create new tokens, a topic which has come under international criticism.
Though a timeline isn't definite yet, industry watchers have speculated that the "merge" could happen this summer.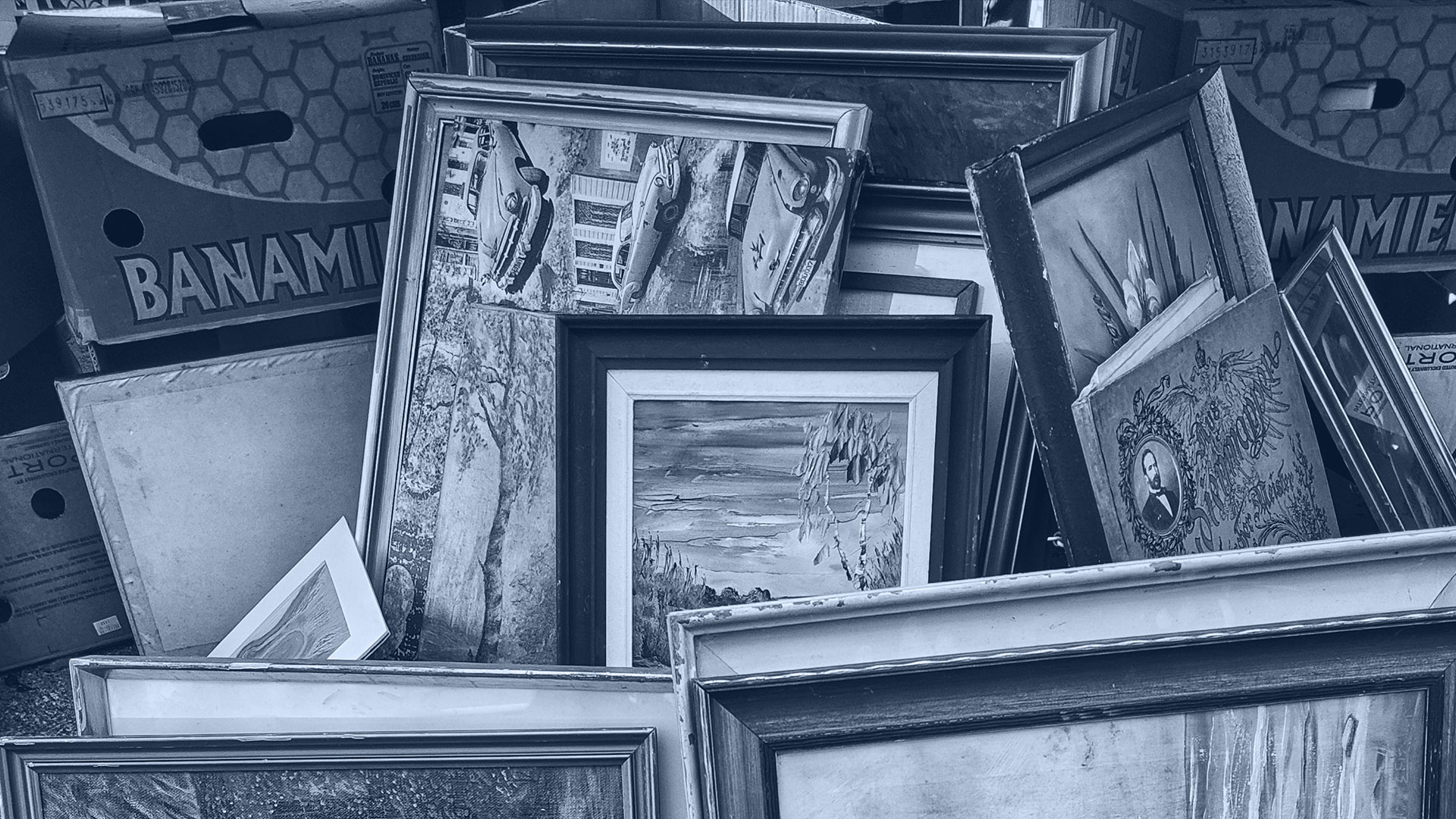 TWO 20-YEAR OLDS CHARGED IN ALLEGED $1.1M NFT SCAM, DEFRAUDING INVESTORS
Ethan Vinh Nguyen and Andre Marcus Quiddaoen Llacuna, the two 20-year-old creators behind an alleged $1.1M NFT scam, were arrested last week.
The pair were charged with conspiracy to commit wire fraud and conspiracy to commit money laundering. If convicted, the duo could face up to 20 years in prison.
In January, Blockworks first reported operators of the non-fungible token (NFT) collection called Frosties funneled funds from the project after investors poured over $1 million into the cartoon ice cream digital collectibles. The collection was rugged, a crypto-native term for when a project's developers jump ship after siphoning investor funds.
Source: Blockworks

CONFERENCE ALERT: MONEYLIVE SUMMIT
Our Chief Product Officer, Chris Aruliah, will be attending the MoneyLive Summit on 28th – 29th March 2022 in London.
⏰ When: Monday 28th – Tuesday 29th March 2022
? Where: QEII Centre, London
Find out more here.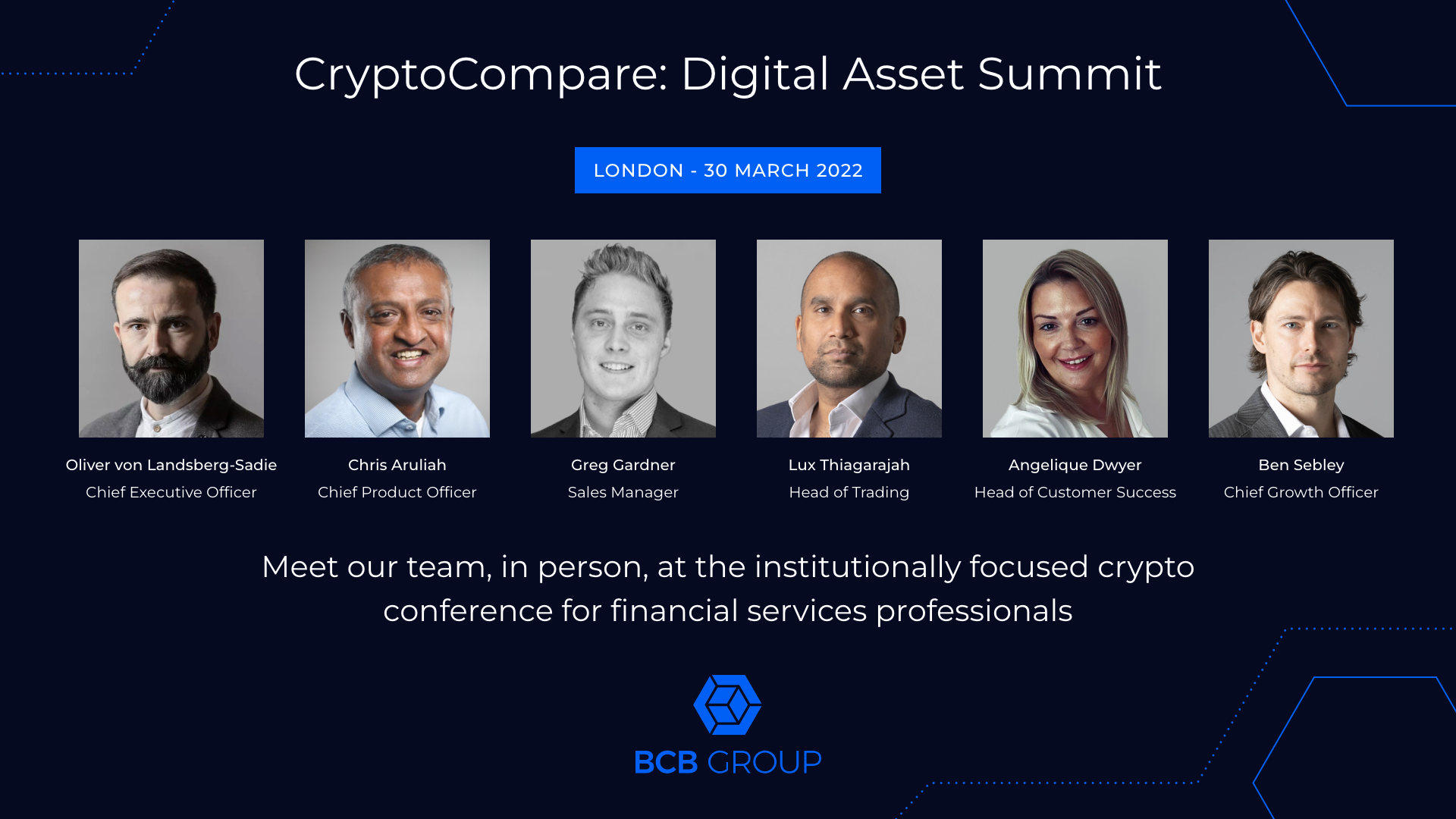 CONFERENCE ALERT: CRYPTOCOMPARE
We are Headline Sponsors for CryptoCompare's Digital Asset Summit.
Our CEO, Oliver von Landsberg-Sadie, will be speaking on the Fireside Chat: "Building a Crypto Bank" with Josh Oliver from the Financial Times at 10:20am. Come down and see us in London on the 30th March, and have a chat with our team!
⏰ When: Wednesday 30th March 2022
? Where: Old Billingsgate, London
Register your place now.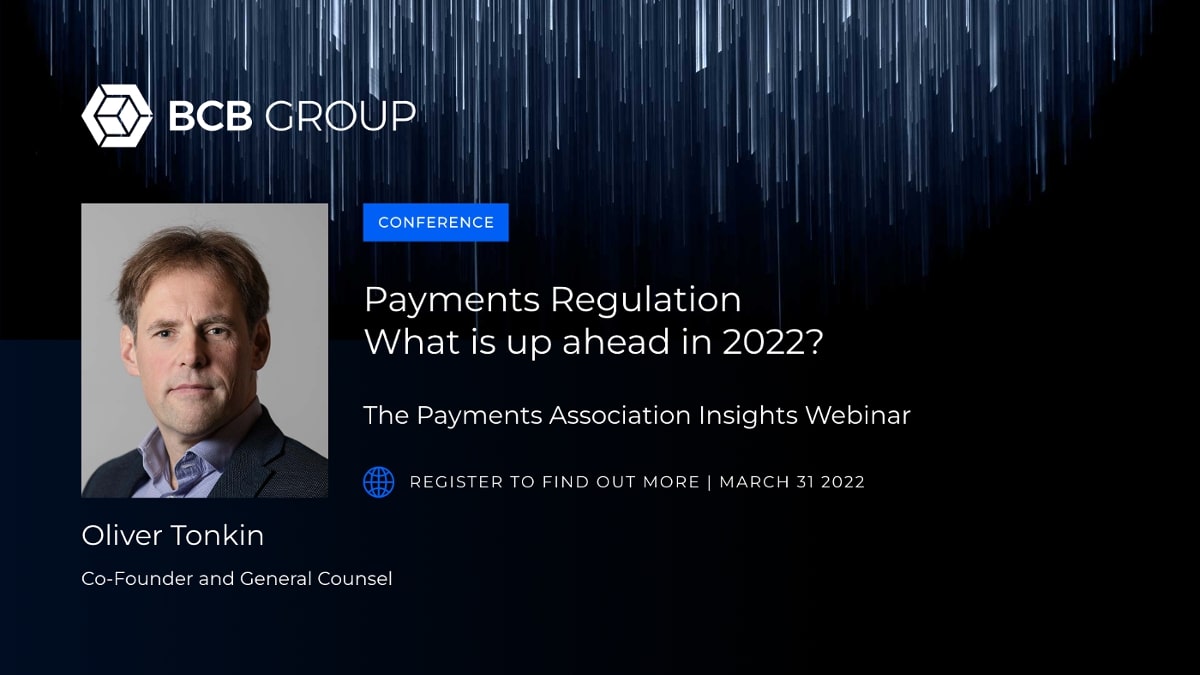 WEBINAR ALERT: THE PAYMENTS ASSOCIATION
Our Co-Founder and General Counsel, Oliver Tonkin, will be participating in the Payments Association insights webinar titled: "Payments Regulation: What is up ahead in 2022?".
⏰ When: Thursday 31st March 2022 @ 10-11:30am BST
? Where: Virtual
Register your place now.
---
BCB publishes a weekly recap of the top crypto news stories and a monthly regulatory recap. To sign up, please visit: https://www.bcbgroup.com/contact-us/
---
Markets Disclaimer
The information contained in this document should not be relied upon by investors or any other persons to make financial decisions. It is gathered from various sources and should not be construed as guidance. The information contained herein is for informational purposes only and should not be construed as an offer, solicitation of an offer, or an inducement to buy or sell digital assets or any equivalents or any security or investment product of any kind either generally or in any jurisdiction where the offer or sale is not permitted. The views expressed in this document about the markets, market participants and/or digital assets accurately reflect the views of BCB Group. While opinions stated are honestly held, they are not guarantees, should not be relied on and are subject to change. The information or opinions provided should not be taken as specific advice on the merits of any investment decision. This document may contain statements about expected or anticipated future events and financial results that are forward-looking in nature and, as a result, are subject to certain risks and uncertainties, such as general economic, market and business conditions, new legislation and regulatory actions, competitive and general economic factors and conditions and the occurrence of unexpected events. Past performance of the digital asset markets or markets in their derivative instruments is not a viable indication of future performance with actual results possibly differing materially from those stated herein. We will not be responsible for any losses incurred by a client as a result of decisions made based on any information provided.
BCB Group comprises BCB Prime Services Ltd (UK), BCB Payments Ltd (UK), BCB Digital Ltd (UK) and BCB Prime Services (Switzerland) LLC. BCB Payments Ltd is regulated by the Financial Conduct Authority, no. 807377, under the Payment Services Regulations 2017 as an Authorised Payment Institution. BCB Prime Services (Switzerland) LLC, a company incorporated under the laws of the Swiss Confederation in the canton of Neuchâtel with business identification number CHE-415.135.958, is an SRO member of VQF, an officially recognised self-regulatory organisation (SRO) according to the Swiss Anti-Money Laundering Act. This update: 14 Oct 2020.