December 13, 2021
Institutional Benefits of Holding Digital Currencies
Cryptocurrency and digital assets are now more important than ever before – for most forward-thinking institutions looking to stay ahead in their industry, holding digital assets is an attractive option. "I see bitcoin as the world reserve asset, whereas I see the dollar as the world reserve currency," MicroStrategy CEO Michael Saylor said recently on CoinDesk TV.
"You would rather spend the currency because it's losing value, and save the asset as it's gaining value."
Watch the full interview on "All About Bitcoin": https://lnkd.in/d8TjKyBr
Many of the world's biggest companies like MicroStrategy and Tesla are diversifying their balance sheets away from low to negative-yielding fiat or traditional investments.
Align with the list of companies already publicly acknowledging this move and discover the key reasons behind Microstrategy's decision to invest their treasury in bitcoin in our recent summary.
Whilst they may still be in something of a foundation stage due to their infancy, it's hard to discredit digital currencies as a solid treasury strategy for the future. Inflationary global currencies make it hard to generate return, and with bitcoin outperforming every asset class for the past four years, and more and more financial institutions, including JPMorgan, Goldman Sachs, Citi and Deloitte recommend holding digital assets.
To facilitate your activity in the cryptocurrency market, it's important to ensure that you have the right partners and platforms by your side; with many traditional banks distancing themselves from handling digital currencies, it's likely that you'll need to turn to challenger banks to assist you through this process. Here at BCB Group, we're passionate about giving institutions the tools, platforms, and security that they need to operate with confidence. We have created an industry-leading payments infrastructure and network that supports major crypto and fiat currencies, ensuring you're able to buy, sell, and hold your assets. For more information on the services that we provide here at BCB Group, you can check out our insights page, or alternatively get in touch with our expert team to chat about the solutions we provide and how they might be able to benefit your company as you enter the digital currency space. BCB Treasury is the first 'all-in-one' solution empowering corporate treasuries to include crypto assets.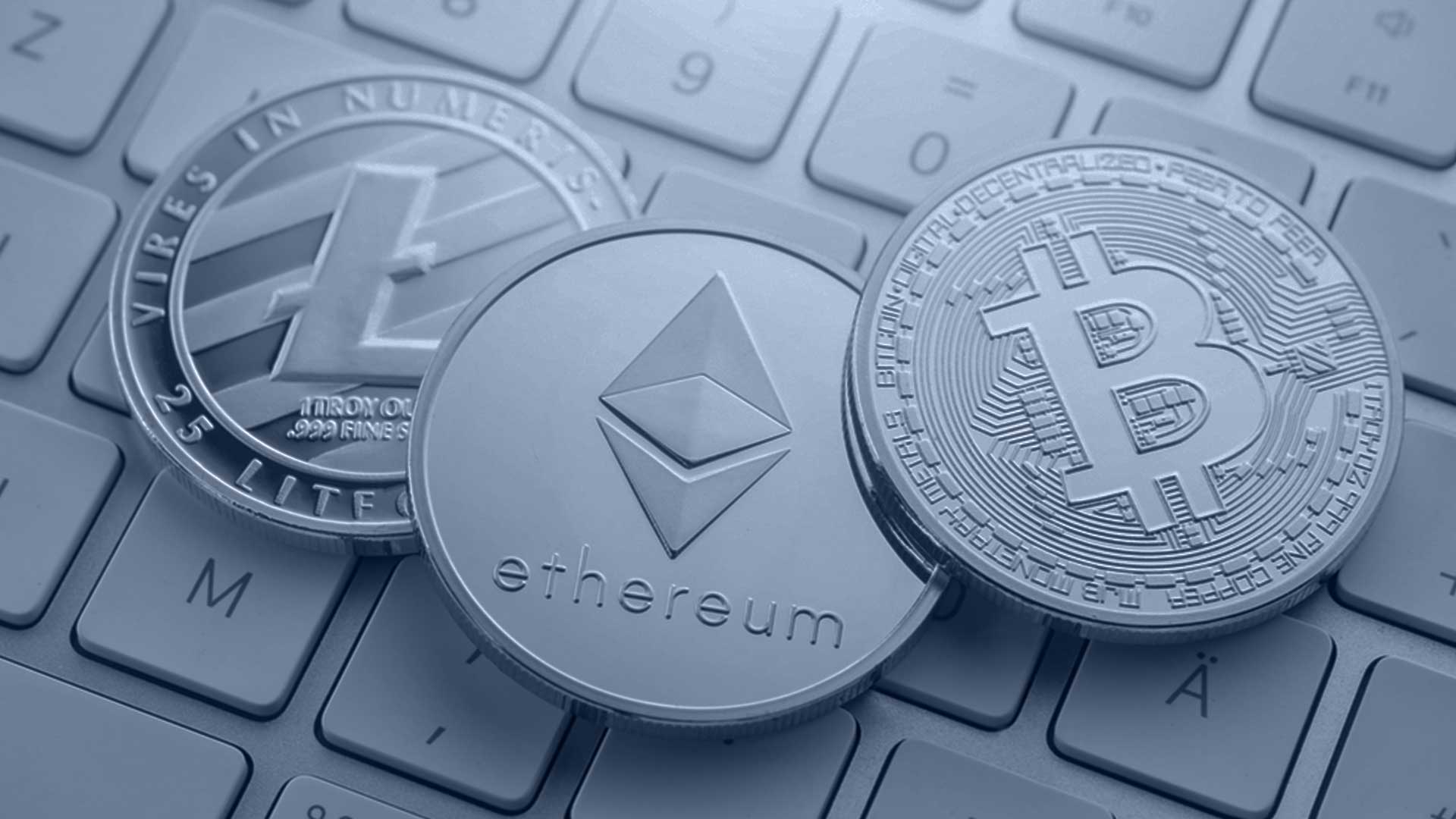 What Types of Digital Currencies can Businesses Hold?
The first step on the cryptocurrency journey is to gain a better understanding of digital assets on a deeper level, then begin to delve further into the reasons why you would want to invest, trade, and report on them. Once you have this information, you'll be in the best possible position to make educated decisions regarding your position within the cryptocurrency markets. If you're wondering what the top types of digital currencies to invest in are, here are a few of the most commonly transacted coins and tokens that we handle here at BCB Group:
Bitcoin – this is the flagship cryptocurrency on the market and is the currency that's seen as the biggest cause for the movement towards digital assets in the mainstream. As the first cryptocurrency to become widely accepted as a form of investment and currency to use for purchases, Bitcoin has shown that digital assets can and are the future of finance.
Ethereum – like Bitcoin, Ethereum is a blockchain network. However, Ethereum was designed to be programmable, which means it wasn't designed for use as a currency, but to allow its users to create, publish, monetize, and use applications. As the Ethereum platform's native currency, Ether (ETH) was developed to be used as a means of payment.
USD Coin (USDC) stablecoin (see our stablecoin insights for further insight) runs on Etherum and several other blockchains. The rate is pegged to the U.S. dollar. This means that USDC is worth one U.S. dollar — the guaranteed 1:1 ratio makes it a stable form of exchange and a low-risk investment for most institutional investors.
Using Digital Assets to Diversify Balance Sheet
As a business, it's important to secure your wealth in as many ways as possible; by spreading your investments across multiple different channels, you create an environment that's ideally set up to allow you to generate the greatest returns possible. Thanks to their lucrative value shifts, cryptocurrency is one of the most popular avenues for businesses to explore in an attempt to diversify their balance sheets and increase their value in the long term. If you've never invested in digital assets before, consult our expert team by talking to the BCB Group team, you'll be able to find the answers to your questions, learn more about how working with crypto could benefit you.
Here are a few of the reasons why working with BCB Group may help you to increase your efficiency and strategy when operating in the cryptocurrency markets: