June 7, 2021
weekly roundup – El Salvador BTC Legal Tender | Solana to Raise $450M | EU Plans Digital Wallet
We dive into the highlights from the past week in crypto in our weekly roundup of industry news.
If you'd like to get in touch with us about any of our products or services, just send us a note, we look forward to hearing from you.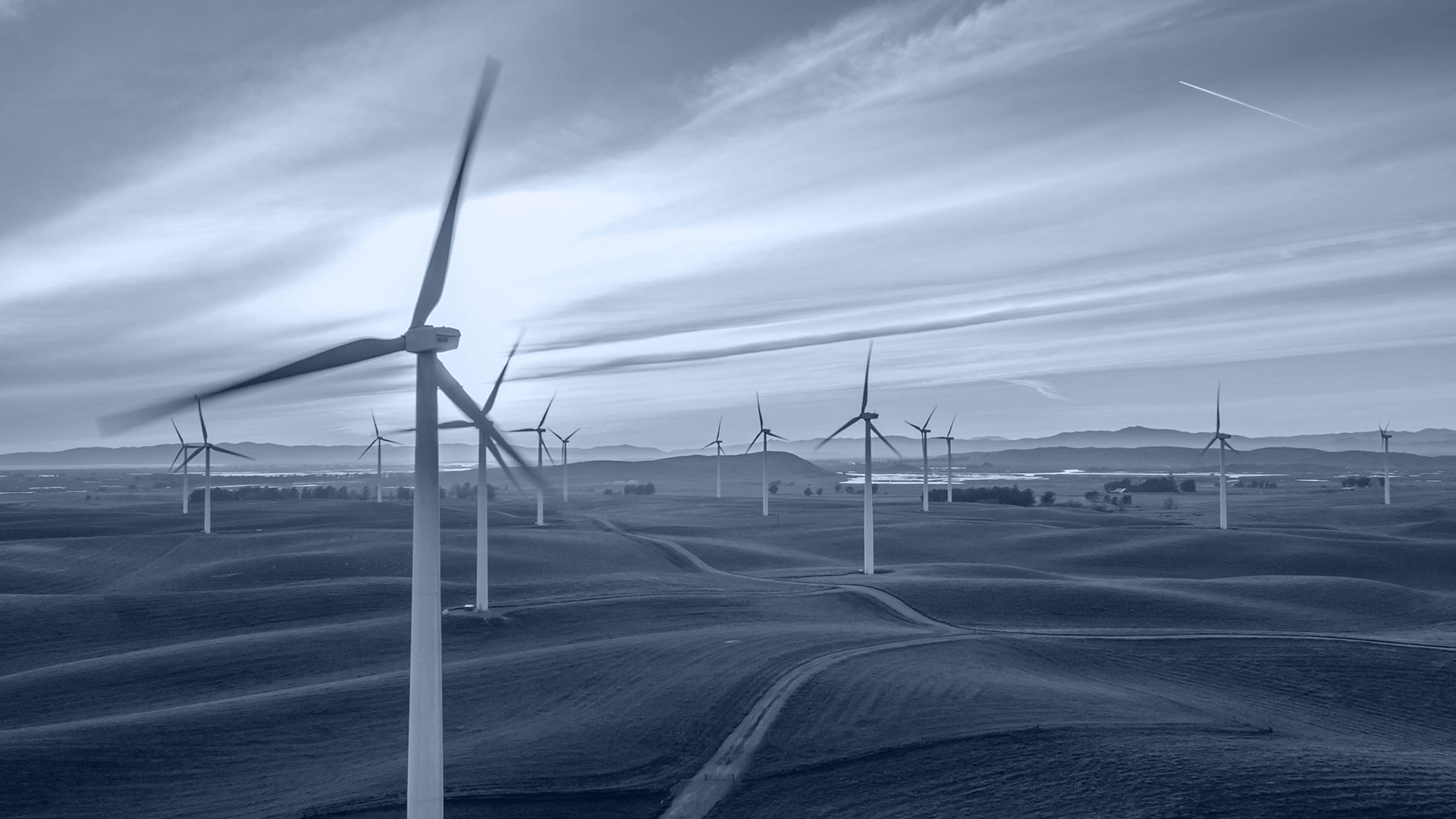 GUGGENHEIM TO CREATE LISTED ESG-FRIENDLY CRYPTO FUND
It seems that institutional investors haven't lost interest as Guggenheim Investments filed for a new fund called the Guggenheim Active Allocation Fund which may actively seek out investment in the digital assets space according to SEC filings.
Filings show that the fund, which is expected to be publicly traded under the ticker GUG, "may seek investment exposure to cryptocurrency" via cash-settled derivatives such as what's traded on the Chicago Mercantile Exchange (CME) and Cboe Global Markets. The filings also noted that the fund may invest in publicly traded securities, other investment funds that hold crypto, as well as income securities both in the US and emerging markets.
Guggenheim's chief investment officer Scott Minerd is known for his bullish stance on bitcoin. During an interview with Bloomberg late last year, Minerd predicted that its price could hit $400,000.
"I think one thing that we're seeing is the sudden interest in retail," he said during the interview with Bloomberg. "We're moving into a speculative frenzy."
This isn't the first time that Guggenheim has offered a fund with crypto-exposure to clients. In November, Guggenheim Investments filed to allow its Macro Opportunities Fund to invest in bitcoin indirectly.
Source: Blockworks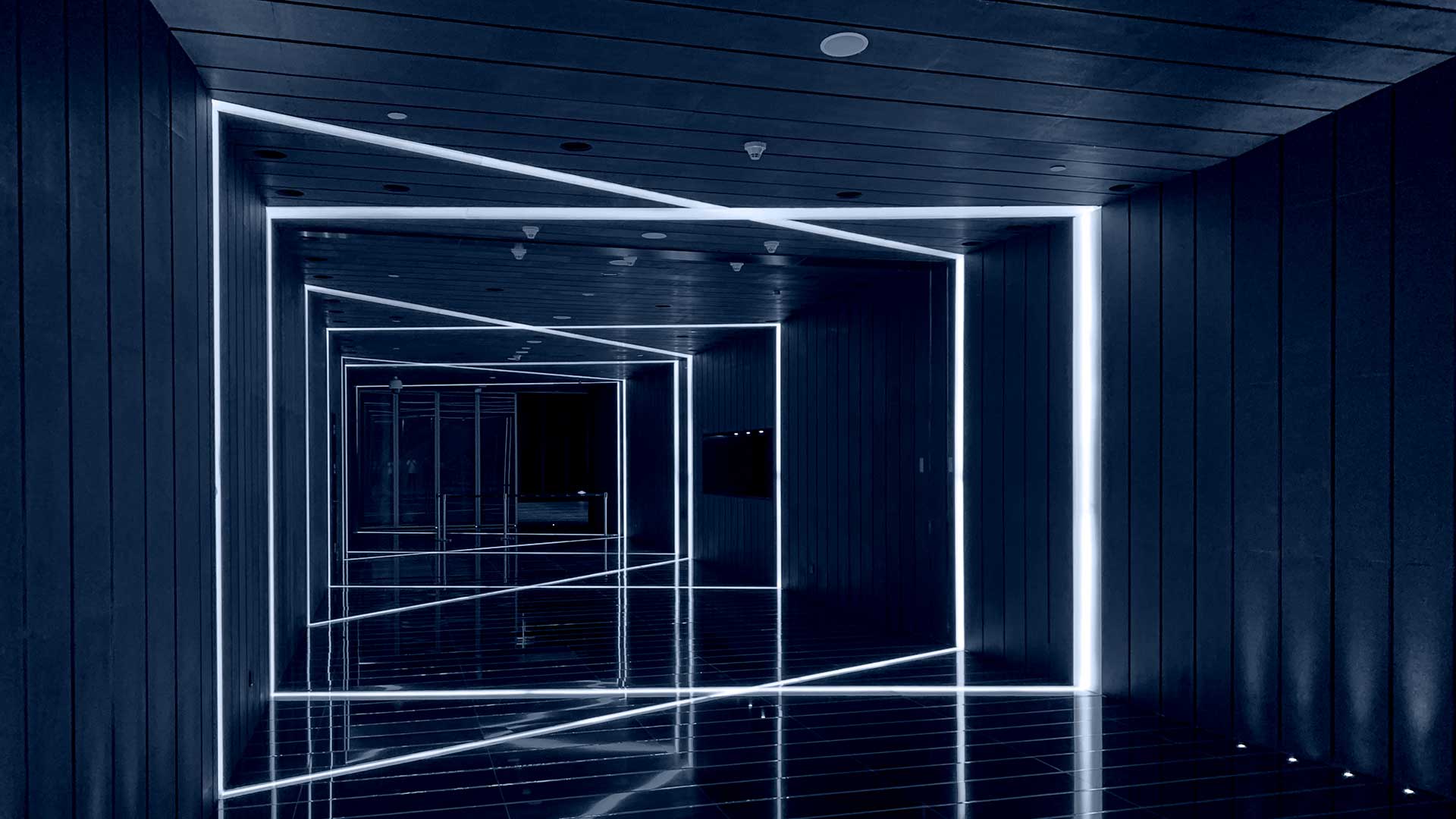 RUFFER MAKES A QUICK $1 BILLION FROM BITCOIN
According to an article in The Times this weekend, London-based asset management firm Ruffer exited the bitcoin market in April with a little over $1.1 billion profit for its clients.
The £580m trust, managed by Hamish Baillie and Duncan MacInnes, became one of the first significant UK financial institutions to adopt the cryptocurrency as part of its strategic allocation when it took a sizeable position late last year. The firm invested $600 million in November, a month after bitcoin's price started to rise from about $10,500. It sold some of its holdings for a $750 million profit in December and early January, but it kept going.
The position was held across a number of its portfolios, including the Ruffer Investment Company (RIC), and represented 2.5% of the business' total assets under management.
"When the price doubled we took some profits for our clients in December and early January. We actively managed the position and by the time we sold the last tranche in April the total profit was slightly more than $1.1 billion," Ruffer's Hamish Baillie told The Times.
Source: The Times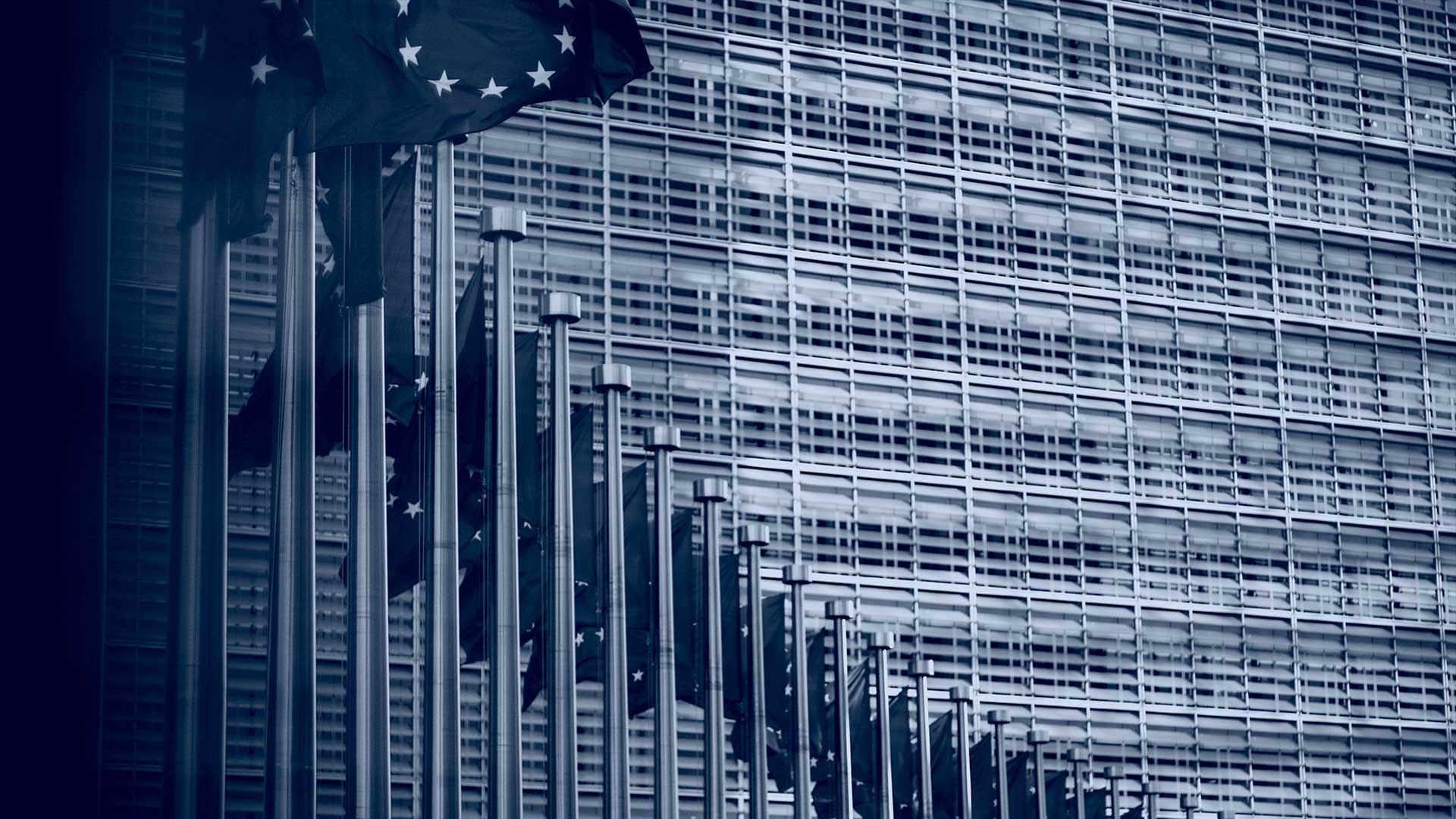 EUROPEAN UNION TO REVEAL PLANS FOR A DIGITAL WALLET
The EU is set to unveil plans for a bloc-wide digital wallet, following requests from member states to find a safe way for citizens to access public and private services online, the Financial Times reported.
The app will allow citizens across the EU to securely access a range of private and public services with a single online ID, according to the FT report on Tuesday.
The digital wallet will securely store payment details and passwords and allow citizens from all 27 countries to log onto local government websites or pay utility bills using a single recognised identity.
The EU-wide app can be accessed via fingerprint or retina scanning among other methods, and will also serve as a vault where users can store official documents like a driver's licence.
Brussels is engaged in talks with member states to provide guidelines on technical standards for rollout of the digital wallet, which is expected to be fully operational in about a year.
Source: Financial Times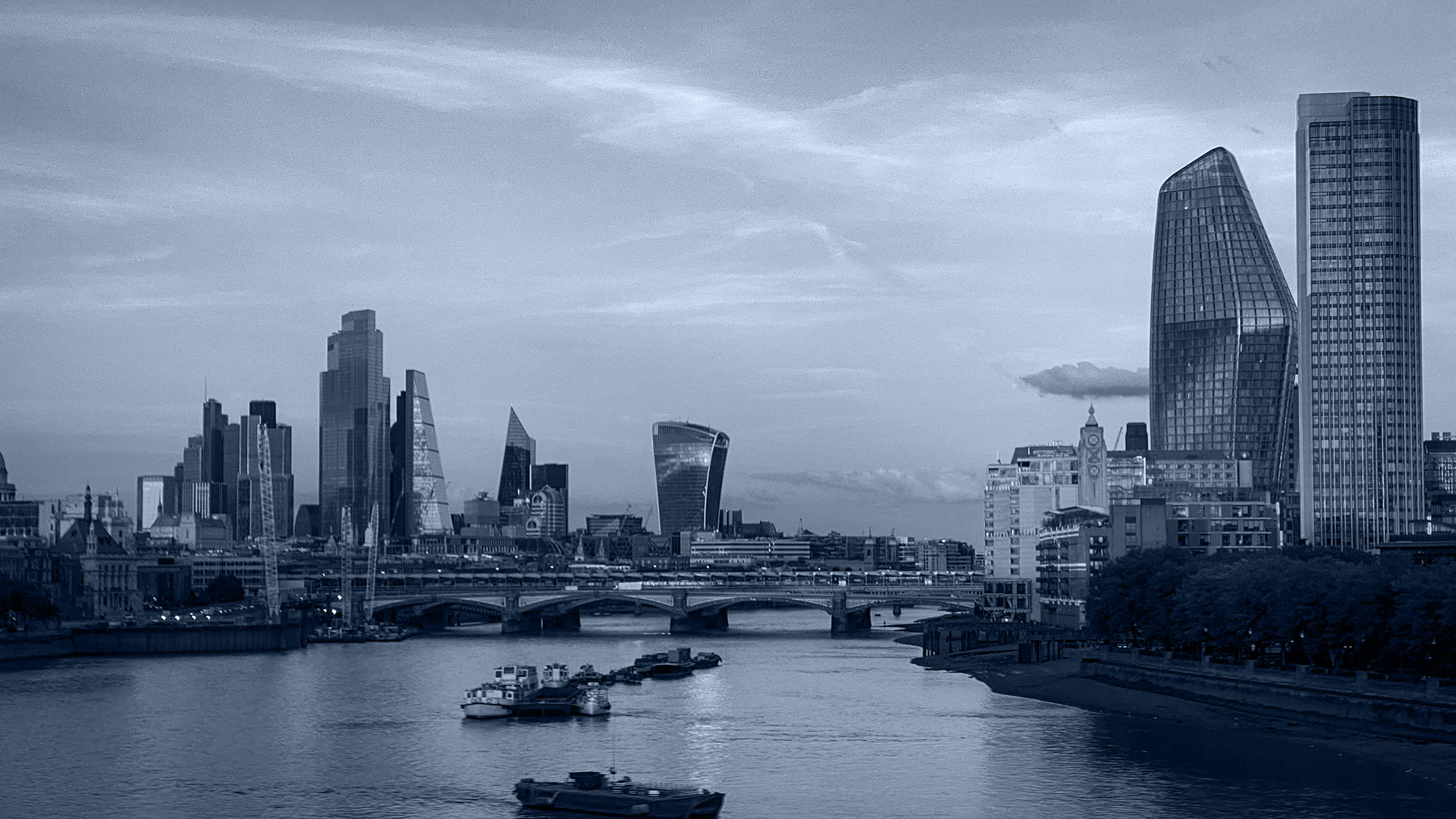 UK FCA BUYS ANOTHER 9 MONTHS TO REVIEW CRYPTO COMPANIES' REGISTRATIONS
The United Kingdom's Financial Conduct Authority (FCA) has extended the end date of crypto-asset companies' temporary registration from July 2021 to March 2022.
The Temporary Registrations Regime, or TRR, was established last year to enable crypto businesses to continue trading while their registrations were still being assessed by the FCA. With the latest announcement, any crypto companies that applied before 16th December 2020 have temporary registration until 31st March 2022.
According to the announcement, an "unprecedented number of businesses" withdrew their applications due to their substandard operations regarding their money laundering regulations. "The extended date allows cryptoasset firms to continue to carry on business while the FCA continues with its robust assessment," the announcement reads.
Source: FCA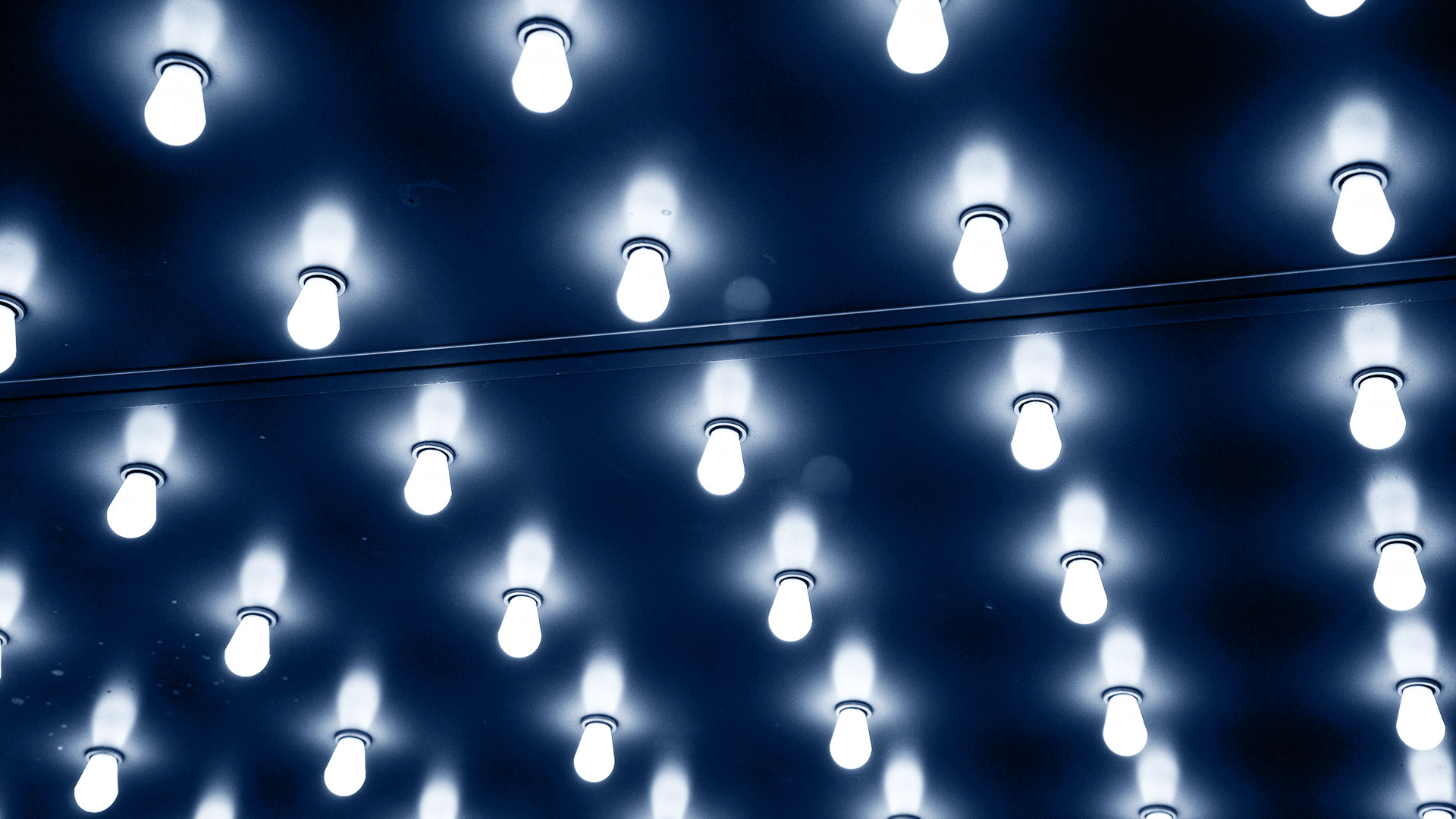 SOLANA IS RAISING UP TO $450 MILLION TO CHALLENGE ETHEREUM
According to multiple sources, Solana is raising between $300 million and $450 million, as reported by Decrypt.
Often dubbed a potential "Ethereum killer," Solana has raised a large amount of money to scale up its ambitions, which include becoming a go-to home for decentralised applications.
Apparently, the company had intended to close a smaller round in March, but then expanded the scope of fundraising in response to high demand.
"I'm excited and impressed to see the recent growth of Solana's business. They've had industry leading tech for a while, and it's gratifying to see reality catching up," said Sam Bankman-Fried, a prominent crypto entrepreneur, whose firm FTX launch a decentralised version of its exchange on Solana last year.
Source: Decrypt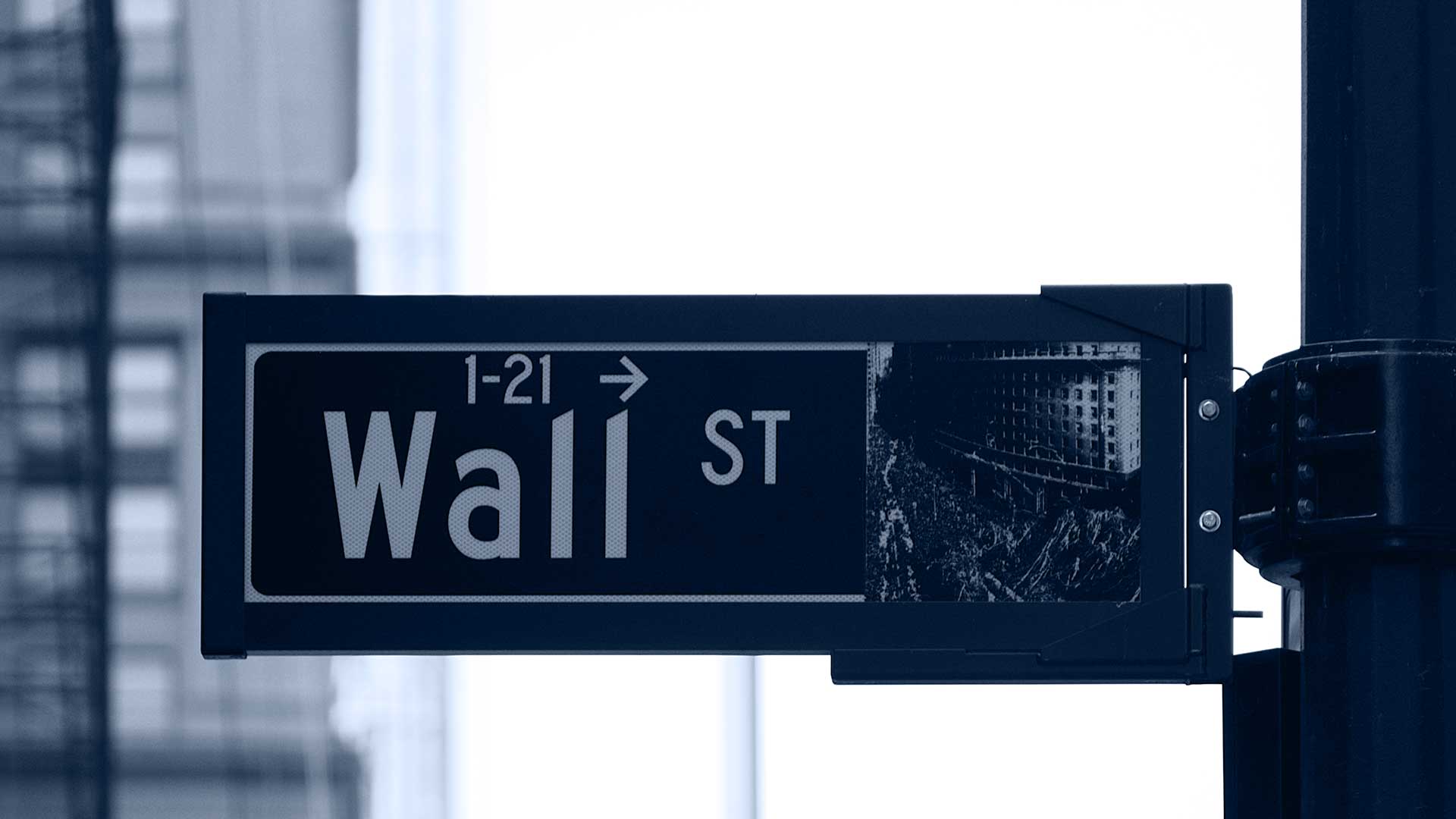 JPMORGAN – NEXT STEP IS PROGRAMMABLE MONEY
According to an article in CoinDesk, JPMorgan's next step is programmable money.
Umar Farooq, Head of JPMorgan's Onyx blockchain team:"We are getting into the programmability of JPM Coin. Actually programming what money can do for you, whether it's conditional payments, whether it's things like tax assessments. That's all very rule based and, in the past, you would have to send specific instructions to a bank like JPMorgan. We increasingly want you to be able to program these things, and actually tell the money what to do."
CoinDesk note that the JPM Coin, formally launched in October, is, for now, more akin to JPMorgan's corporate clients holding their U.S. dollar deposit accounts on a blockchain, also according to Umar Farooq. That naturally enables 24/7 money movement among those corporations. Overshadowed lately by the crypto bull market, JPM Coin runs in conjunction with the 400-bank Liink payment network and powers things like securities settlement (in repo trades) across JPMorgan's client base.
Farooq added that they are keeping a very close eye on DeFi: "Although it's very much in the public crypto sphere currently, there is clearly a future for DeFi as other assets start to get put on blockchains – whether they're permissioned or they're fully public, it remains to be seen."
Source: CoinDesk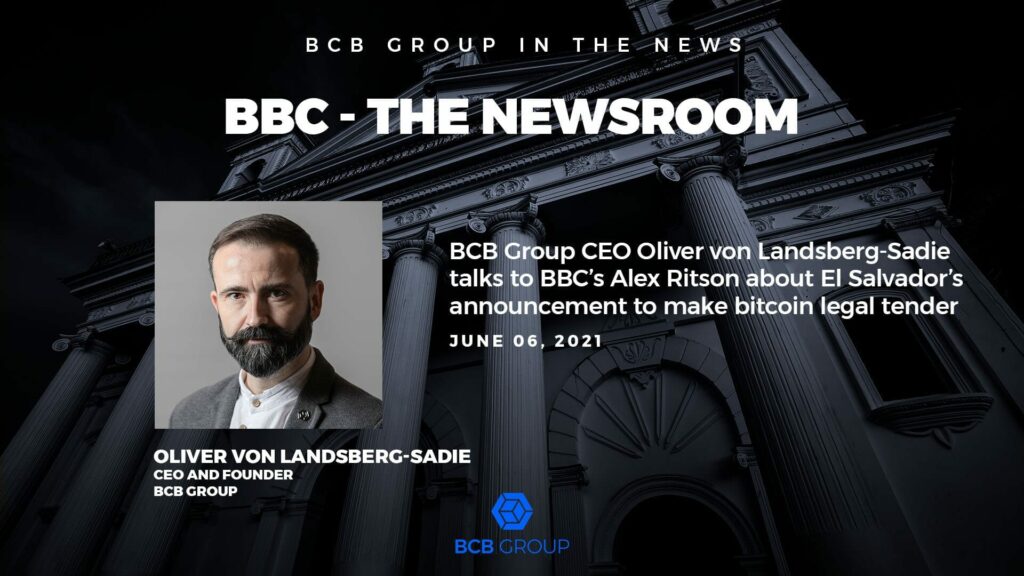 BBC NEWSROOM: EL SALVADOR MAKE BITCOIN LEGAL TENDER
Our CEO joined the conversation yesterday on on the BBC World Service about the trending news around the announcement by Nayib Bukele, President of El Salvador, that he plans to introduce legislation that will make it the world's first sovereign nation to adopt bitcoin as legal tender. The key question is – who next?
Listen here.
---
BCB publishes a weekly recap of the top crypto news stories and a fortnightly regulatory recap. To sign up, please visit: https://www.bcbgroup.com/contact-us/